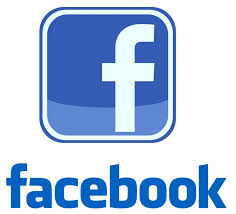 Check us out on Facebook:
Mixon Intermediate-School for pictures and latest news!

Welcome to Mixon Intermediate School!
Meet our teachers!
3rd Grade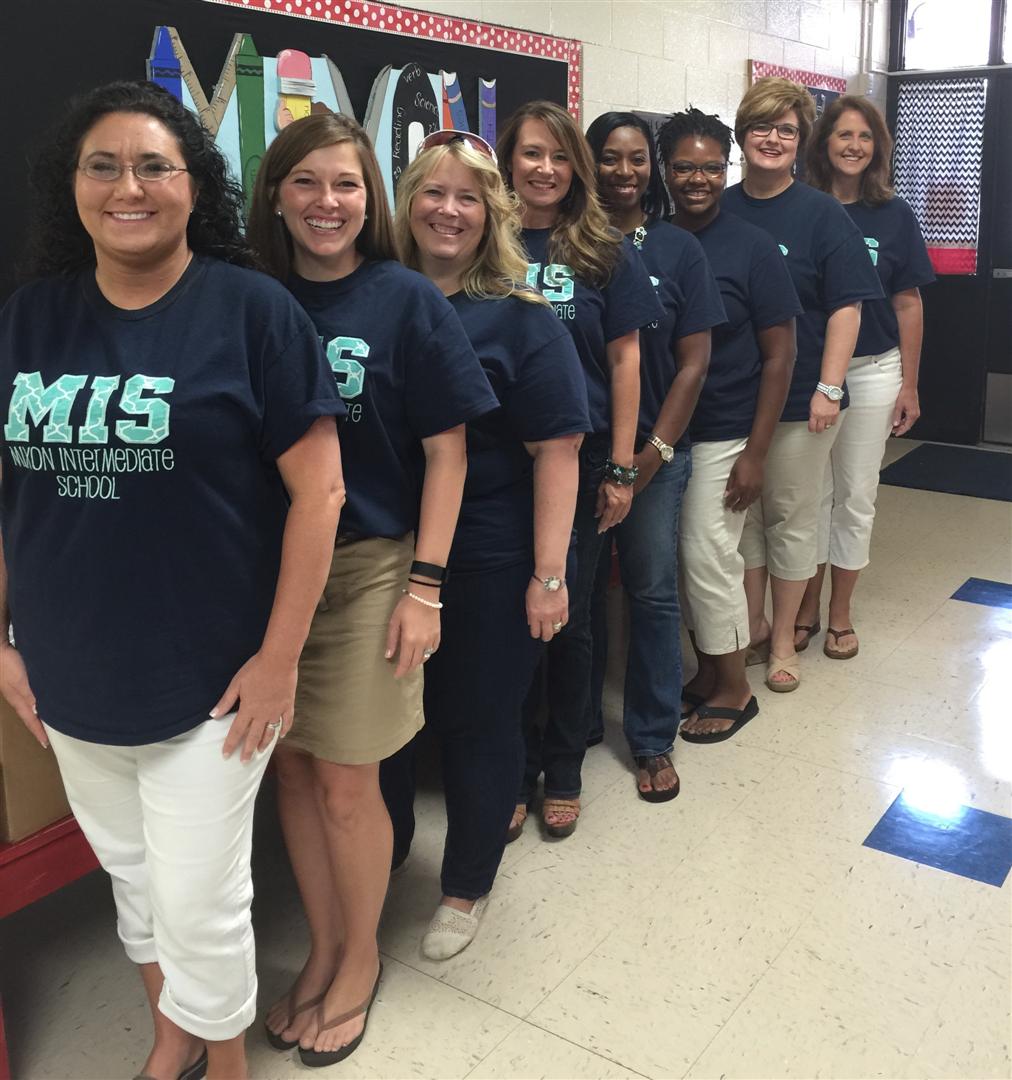 Tyla Holloway, Katie Barrentine, Roxanne Mollett, Katie Hammock, Gloria McDaniel, Lori Lucien, Renae Ward, Suzanne Harrell (instructional aide)
4th grade Teachers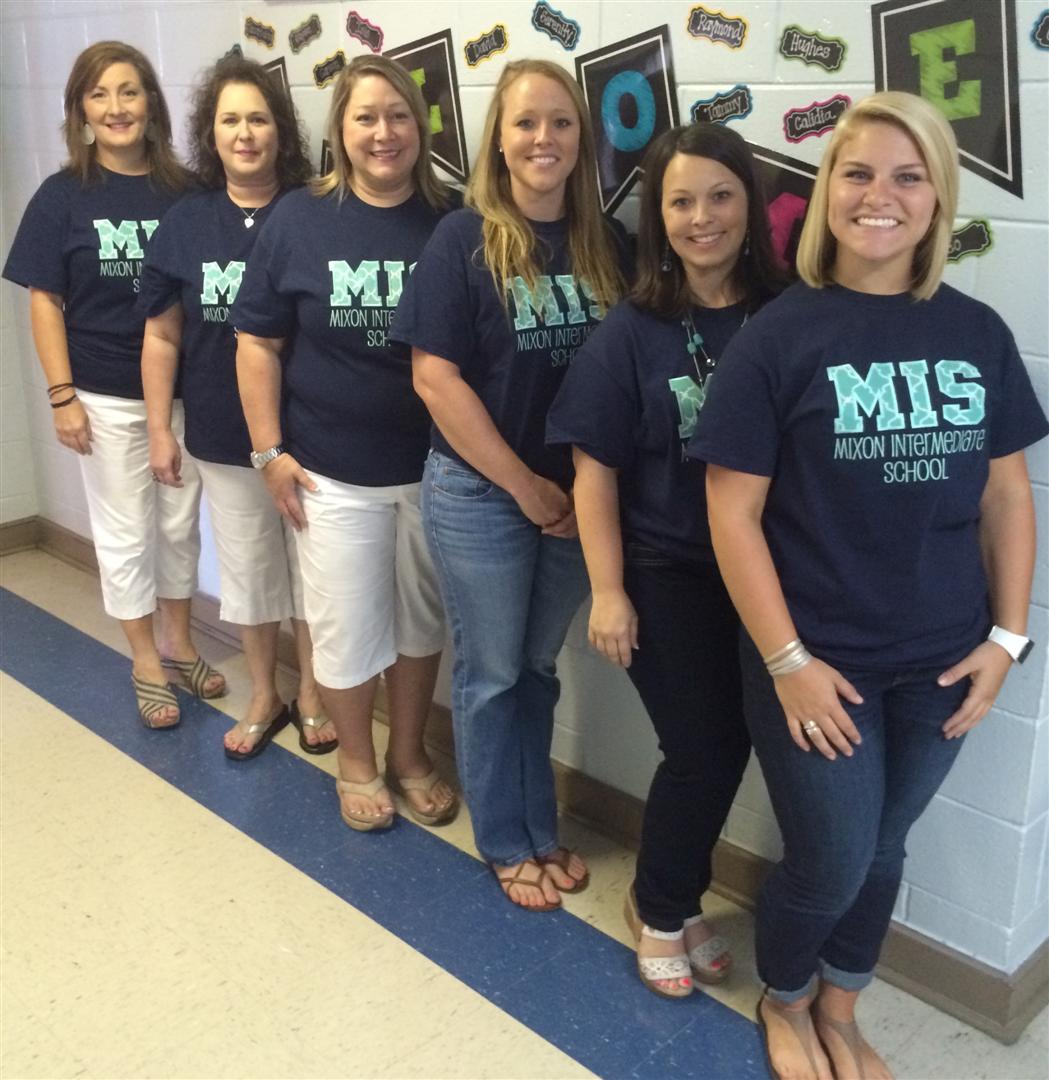 Ashley Meeks, Emily McDonald, Sommer Pope, Nancy Gresco, Kristy Free, & Allyson Outlaw
5th grade teachers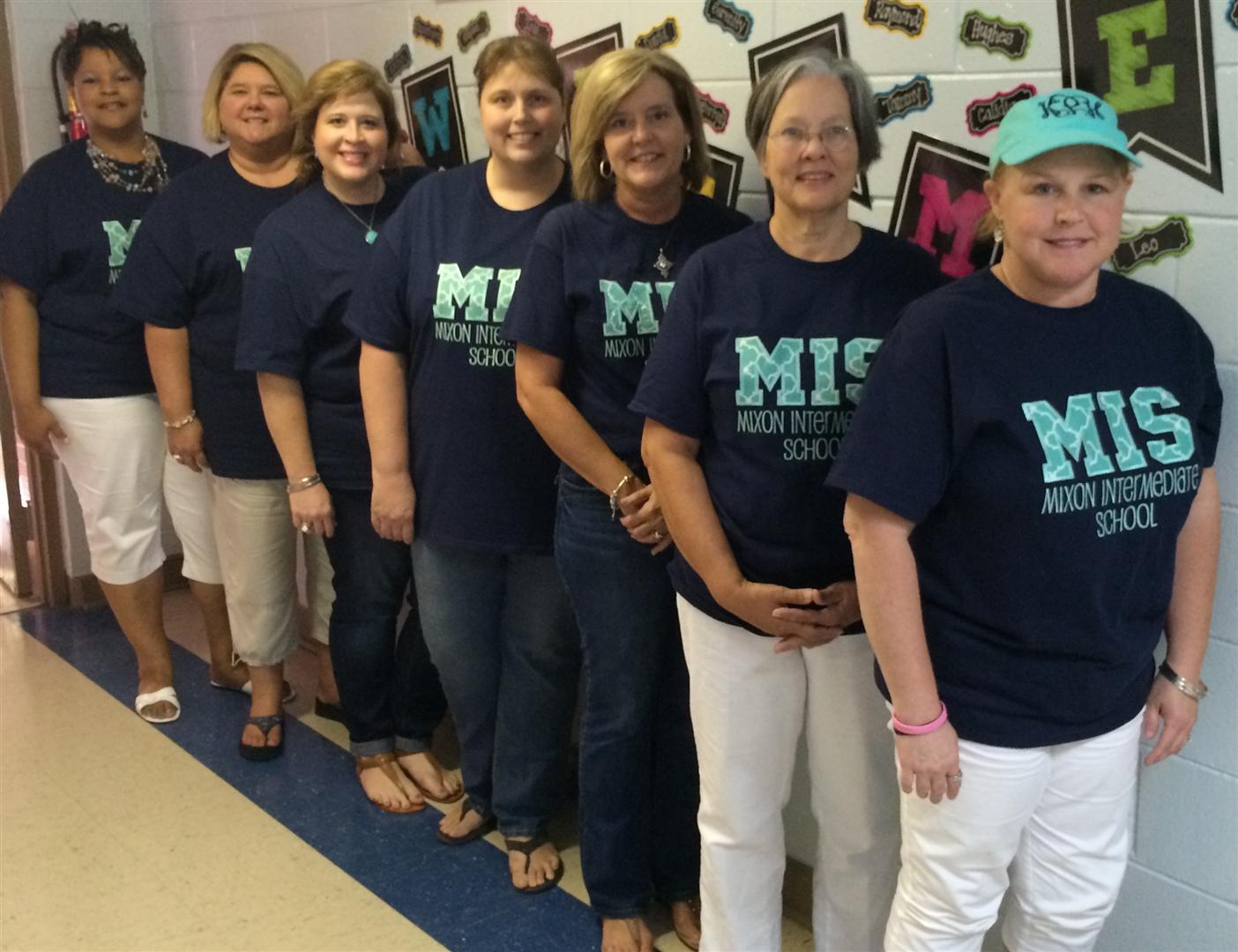 Kim Patterson, Peggy Sonanstine, Allison Woodham, Stephanie Evans, Monica Weeks, Gloria Davenport, & Bethel Terry
Special Area Teachers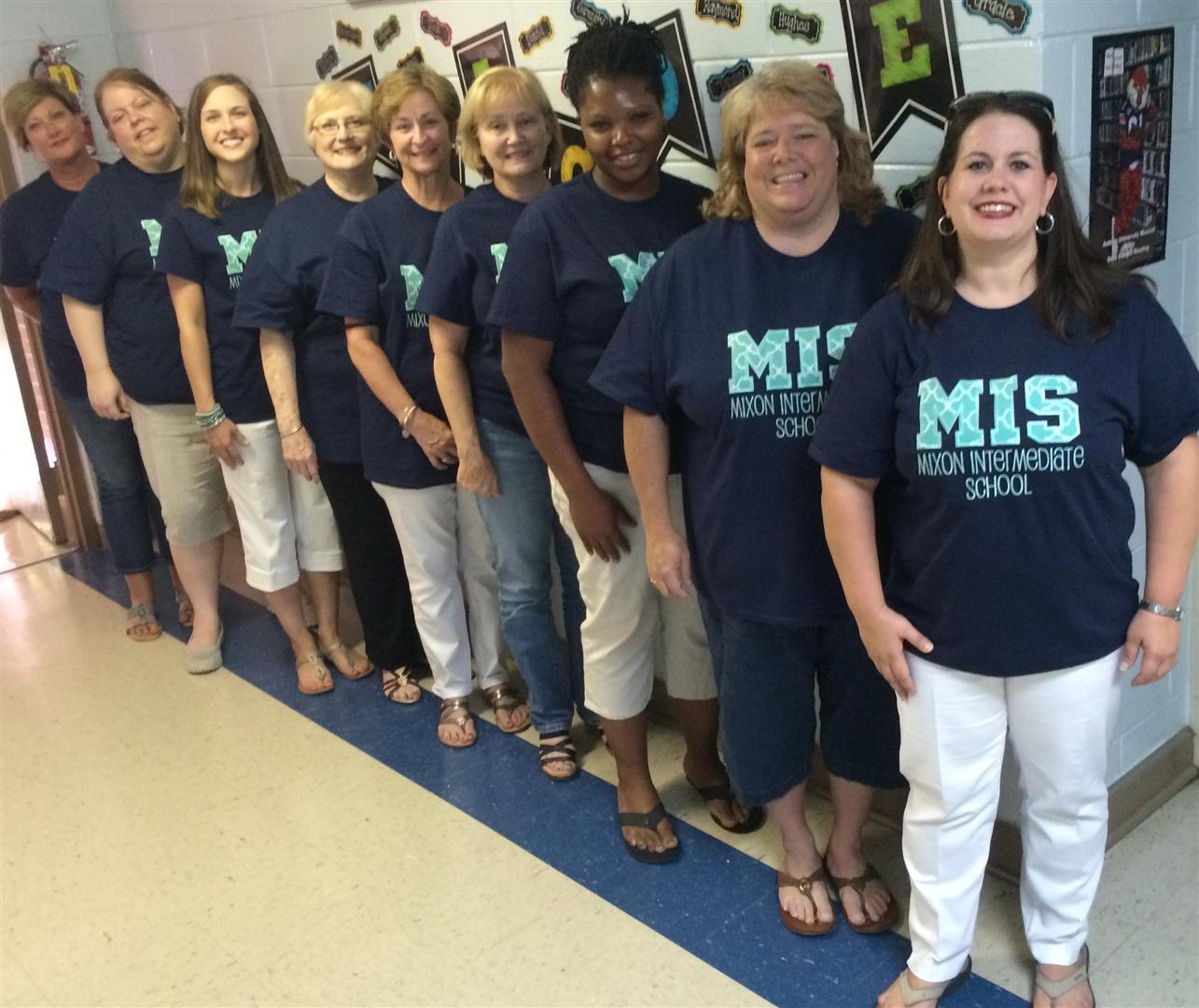 Karen Aman, Lisa Bushnell, Lori Lucien, Betty Dunn, Lisa Smith, Betty Ayers, Katie Dansby, Angie Loomis, & Doris Fenn
Administrative Staff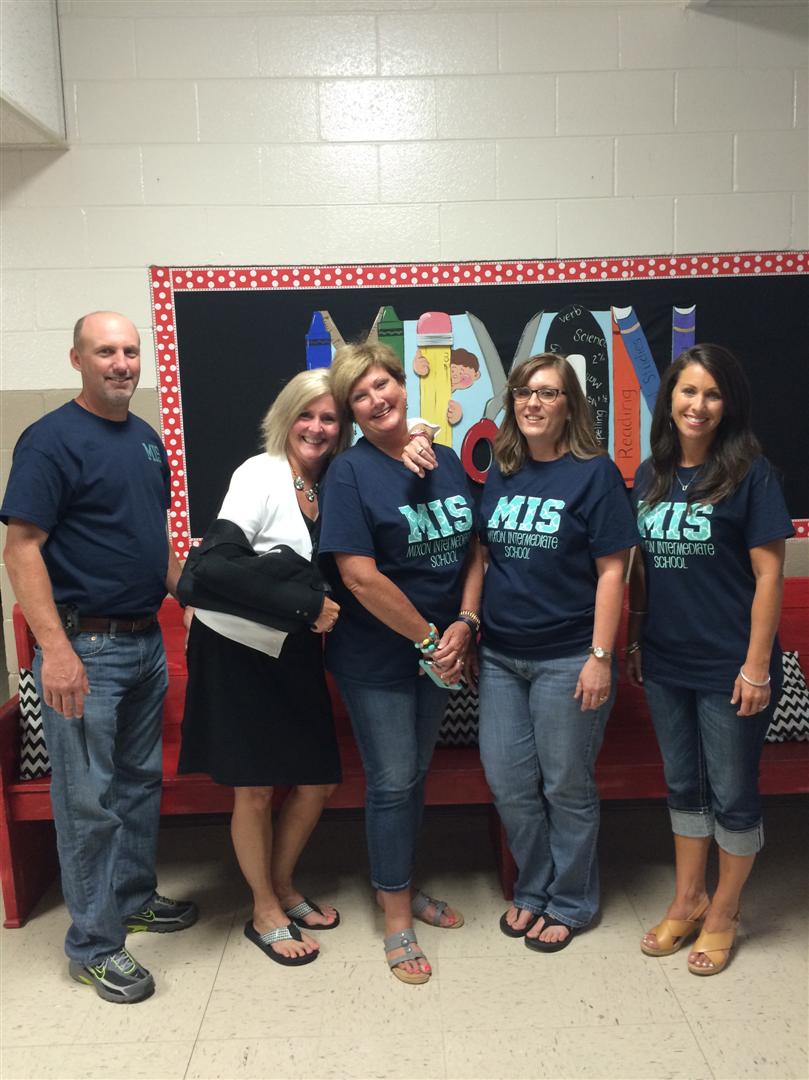 Eric Andrews (Assistant Principal), Jacki Outlaw (bookkeeper/secretary), Doris Fenn (Guidance Counselor), Sherri Flowers (bookkeeper/secretary), & Maghen Lowery (Principal)
Instructional/ARI Coach:
Heather Smith
PE Department:
Domonique Jackson, Shelby Davis, and Bridgette Smith (instructional aide)
Resource/Aides
Darlene Helms (5th grade), Sheila White (5th grade), Jacki Ferguson (resouce), Carrie Thomas (resource)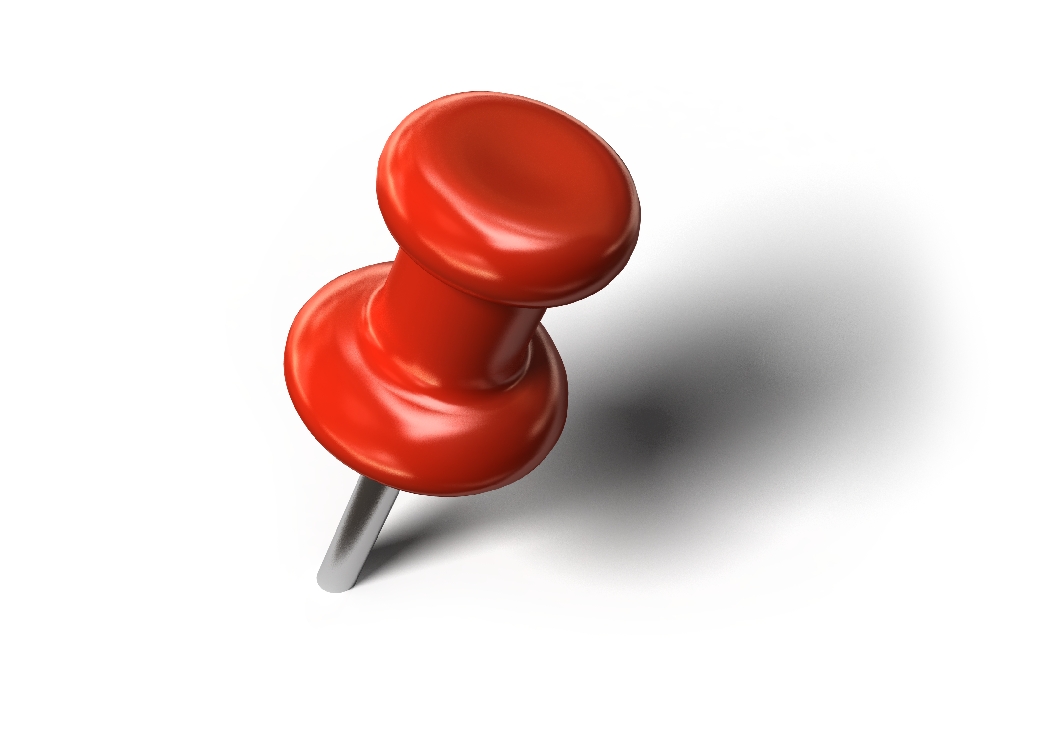 Mixon Intermediate School was established as a neighborhood elementary school in 1962. Our current diverse student body consists of approximately 500 3rd, 4th, and 5th grade children. Mixon offers a relevant, challenging, and integrative curriculum where highly-qualified teachers provide multiple approaches to learning. Students are provided with a balance of child-centered, content-rich material that takes advantage of each student's natural abilities, interests, and enthusiasm for learning. Mixon has received many recognitions including National Recognition as a Renaissance Learning Accelerated Reader Model/Master School. We have been a certified Alabama Reading Initiative site since 1999 as well as being an AMSTI (Alabama Math, Science, and Technology Initiative) school. At Mixon, we strive to ensure that our school is a place where we celebrate each child's individuality as well as equip them with the skills necessary to compete with the growing demands of our ever-changing society.