MEET OUR SPOTLIGHT TEACHER FOR SEPTEMBER (Mrs. Kerrie Weldon)
click the link to the left
Download our app today on your iphone or droid devices! Simply download the app "ischoolbox". When you click on the app, type in "ozark city schools" and then choose Mixon! It's a great way to keep up with things on the go! Check out the school lunch menu, see what important dates are coming up, call Mixon, go straight to our website, and much more!
***Click the BLUE library tab on the left to learn more about "Learning for Earnings"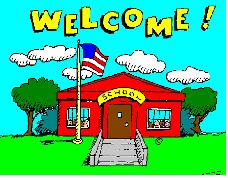 MIXON ELEMENTARY SCHOOL
Mixon Elementary School was established as a neighborhood elementary school in 1962. Our current diverse student body consists of approximately 525 first through fifth grade children. Mixon Elementary offers a relevant, challenging, and integrative curriculum where highly-qualified teachers provide multiple approaches to learning. Students are provided with a balance of child-centered, content-rich material that takes advantage of each student's natural abilities, interests, and enthusiasm for learning. Mixon has received many recognition including National Recognition as a Renaissance Learning Accelerated Reader Model/Master School. We have been a certified Alabama Reading Initiative site since 1999. At Mixon, we strive to ensure that our school is a place where we celebrate each child's individuality as well as equip them with the skills necessary to compete with the growing demands of our ever-changing society.